Spa-ahhhhhhhhhhhh
Tuesday, November 30, 2010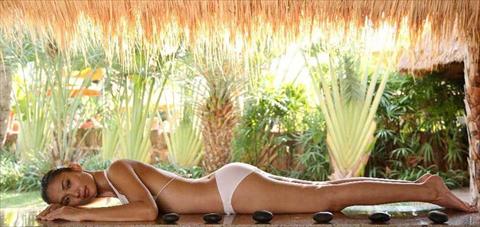 Hilton Hawaiian Village photo.
A curious thing happens when your family moves away to the Mainland (my father retired two years ago and moved to Idaho, an impossibly cold but beautiful, forested place) — your holidays are sometimes
free
.
This was the perfect conundrum I faced this past Thanksgiving, when many friends who normally scoop me into their celebrations were off visiting far-flung kin. A day where I could actually do anything I wanted to. No cooking. No cleaning. No obligations to be at this place by this time.
And bonus! A little early Christmas money from my mom who insisted I blow it on something. My favorite blow-your-money-on-something activity? Easy: The spa.
I last time visited the Mandara Spa at the
Hilton Hawaiian Village
three years ago when I had friends in town with their kids and parents staying at its timeshare condos (through
Hilton Grand Vacations
) for Thanksgiving. The baby had her first Jacuzzi plunge there, I was so proud.
It's still serene and lovely with a magnificent open-air women's lounge that was delightfully breezy as I leafed through a fashion mag. The staff was warm and accommodating, and helpful when you need to get to your sessions, which are down a floor. But the best part was my massage therapist. If you go, ask for Alwin by name. My "Massage Around the World" was made perfect by his steady hands and precision knot attacks. With all the computer work and hiking I do, those back muscles get tight in weird little clumps, and he got them
all
. (I didn't even think that was possible!)
If you're in town for the holidays, the Mandara Spa is offering lots of special packages, including the one I picked: A full-session massage and full-session facial for $199 — that's $51 off. If you can work it into your budget, it's a treat well worth splurging on.
Visit the Hilton Hawaiian Village in 3D »

blog comments powered by